Does anyone enjoy this piece of crap? Its worse than some t8 tanks and even the relatively shitty wz 132a feels like a leopard 2 compared to the t10.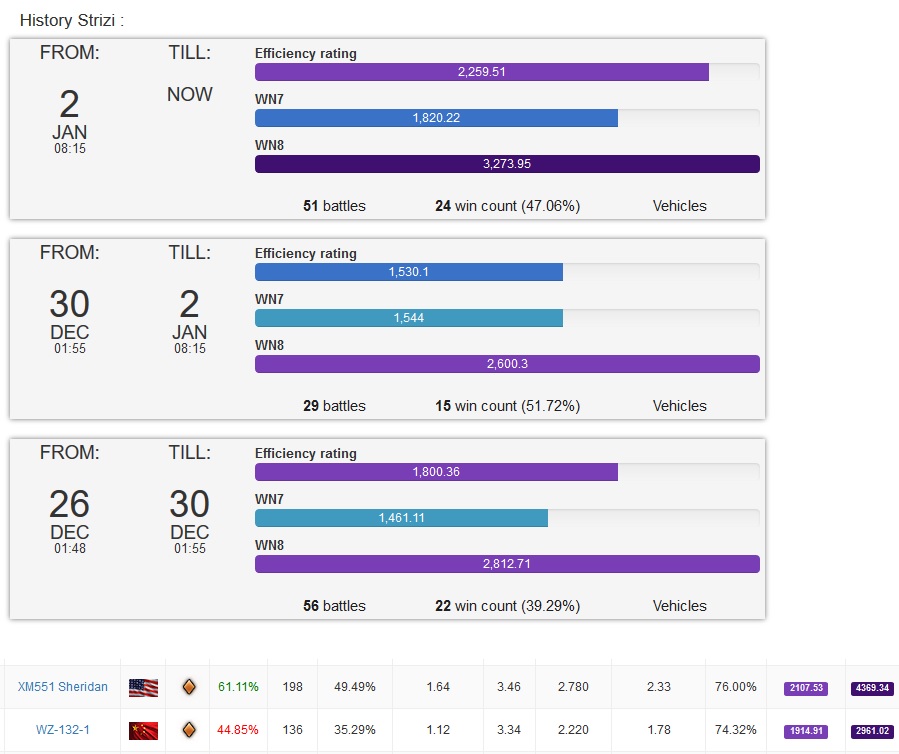 I can count the good games i had on this tank on a single hand, its not just the winrate, nothing works on this tank, it cant even do a reasonable average dmg.
Compared to my sheridan it feels like a t8, does anyone have a guide to this tank or do i suffer from the horrible teams because of the event? I could make every light tank work until now but apparently i am too tomato for wz.
Its the least enjoyable chinese tank so far by a mile.
Edited by Strizi, 11 January 2019 - 12:50 AM.