I've played on NA and done AW but now returned to EU with an old account from years ago which is why it's 46% on the T29...…
These are my stats since starting back on EU before Christmas.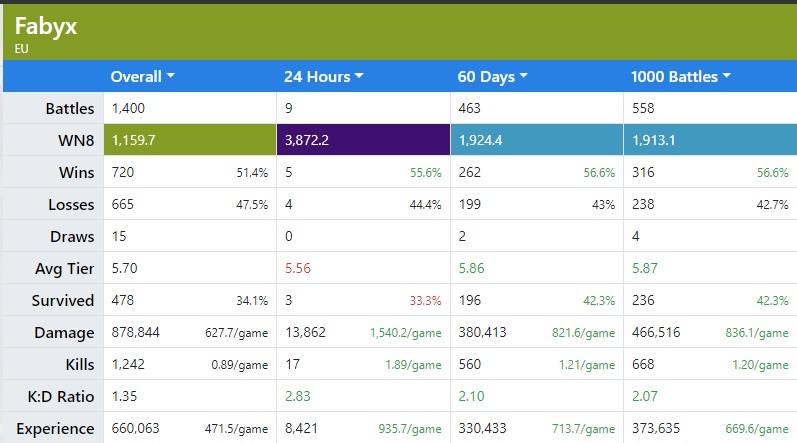 Tried one clan but I can't always speak on TS because of where the computer is in my house and that was one of their rules.
Played CW/SH/TB and will have my garage back again soon.
Update: Recruited.
Edited by Fabyx, 04 February 2019 - 09:29 PM.