This topic is not meant to shame anyone in particular, neither is meant to mock or ridicule a particular player, but purely to analyse screenshots from a curious standing point, so keep in mind that you should hide the name of the players in every screenshot!
#1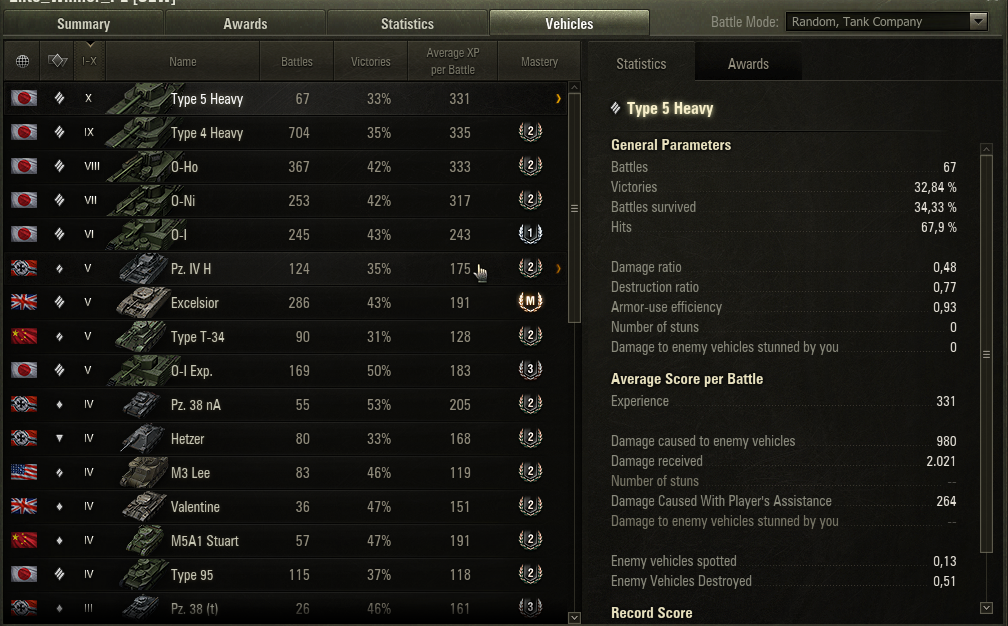 This gentleman above, was playing his Type 5 Heavy on highway map, in a 3-5-7mm, and decided to camp 200 meters around the base with 2 arties in play, completely ignoring the crazy amount of pings made by our team and even the chat mockery that raised while he was entertained sniping with his accurate derp 15 cm... unfortunaly we ended up to draw that game and he didn't survived!
some quick observations:  his survivability rate vs winrate (coincidence) 
Obvious question : even if you wanted, would you be cappable of having 35% winrate with a type 4 heavy after 700  games? 
Feel free to share another oddities to the forum, please mark the screenshot with # and respective number