FCUK UPS!
RECRUITMENT IS NOW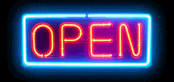 We are a new international clan offering competitive game play and looking for active players!
Our focus is team based modes like, clan wars ( mainly events), advances and stronghold on all tiers. We focus on getting better all the time and sometimes lay back and have fun
Our requirements are as follows:
# at least 3 t10 tanks from the current meta
# average dmg on tier 10 tanks min 2k
# be willing and able to use Discord- (listening is just fine, you don't have to speak!
)
(Hopefully if you are reading this, you are under the understanding that you need to have some basic knowledge of English)
# have a willingness to actually join in Clan related events and help your clan out when needed!
(Please note if you don't meet the requirements above, then we may give exceptions - you'd have to speak to a recruiter yourself about this though)
We are also on the look out for any Experienced Field Commanders who want to lead some battles for our battle hungry troops!
If you are interested to join feel free to contact our recruiters and for more information:
# WorldOfStuns
# RPK16
#Pur3_DaLegend
(You can probably pm me, and I will try to help but I will just direct you to the above)
Our Discord: https://discord.gg/6BfChHD
Thank you for reading and I guess you are either with us
or you are against us
Edited by Corrupted_Pling, 05 March 2019 - 10:02 PM.