Veterans of World of Tanks may have heard of the infamous MadMen GP Windstorm event. Thirty players driving a crazy circuit around a current map where the only rule is you shouldn't shoot your fellow drivers. The winner is simply the best, craziest, maddest, luckiest driver to do the required laps.
MadMen have been rebuilding, and if you look on our recruitment page you'll see we've doubled our membership in six weeks. So in honour of all our new members we're going to hold a new GP event at
10pm CEST on Sunday 7 April 2019 (Time date location subject to change due to herding cats within clan!) 
But it's open to anyone who wants to take part. All you have to do is log into the training rooms on EU2, look for the Erlenberg Map, and try and get a place. If there are too many volunteers we'll try and rotate participation. If there isn't enough people then I'll race Tajj in PZ1C's.
Our resident streamer grensu will hopefully be streaming the event, and we've contacted other streamers including shishx who did the original videos to see if they're available. If you're a streamer and want to take part, then PM Tajj or myself.
If there are any questions, or you want to find out the latest jump into our clan Discord.
For the try-hards out there.....here's the route.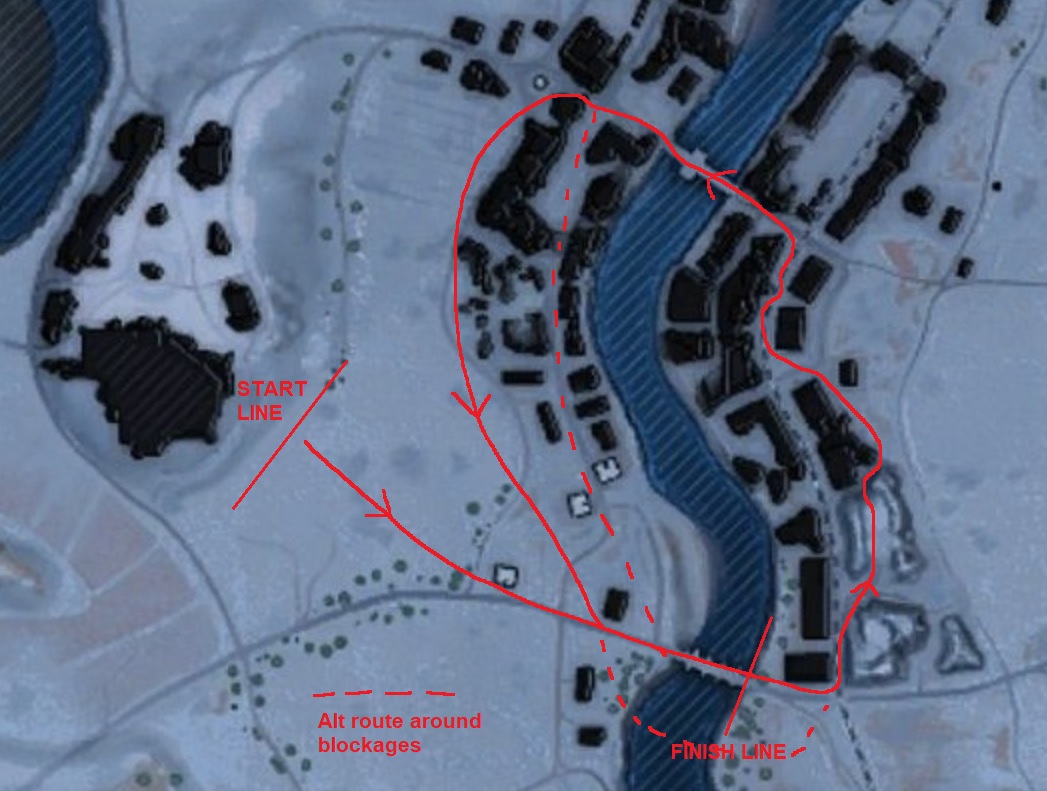 Which other clans get this much attention from moderators, those amazing and wonderful people at Wargaming EU
Our very own eekeeboo 
has also provided prizes from WG for the luckiest bobs who don't crash and get around in one piece, most skilled drivers.
For each race there will be additional prizes,
First place - 30 days premium
Second place - 14 days premium
Third place - 3 days premium
Sunday 7 April 2019, 2200 CEST, EU 2, training room Erlenberg, and keep a watch out for grensu, Fyreon, Baldrickk or shishx streaming if you can't get a place as a spectator.
There will also be at least a Premium tier VII tank of choice for one of the winners (or the gold equivalent) and hopefully other prizes as well.
The events usually work through the tiers with tier 3 fast tanks, then tier 6 and tier 9 tanks. But this time we're going to introduce tier 8 wheeled tanks, which will be mayhem no doubt.
Any queries, pop into our DIscord, and we'll update this thread with any news or changes.
Edited by Long_Range_Sniper, 06 April 2019 - 09:35 AM.