A while have passed since the WV's were introduced and WR curves showing how they are performing are now available at wot-news.com so I decided to have a look and here are the results: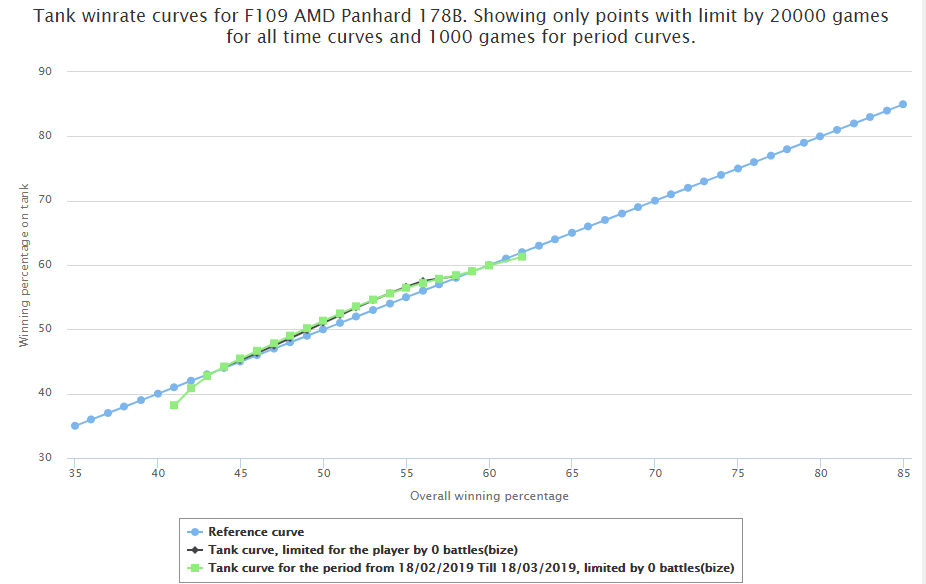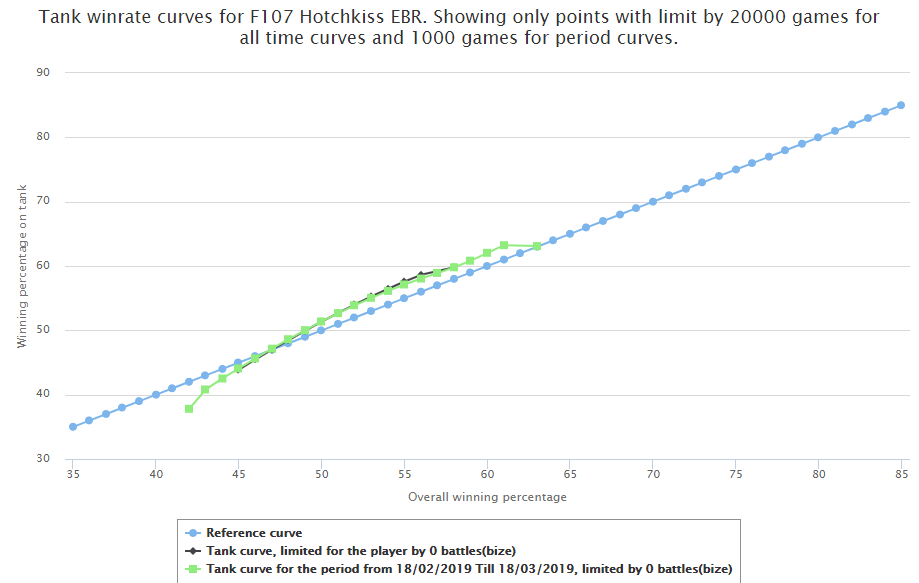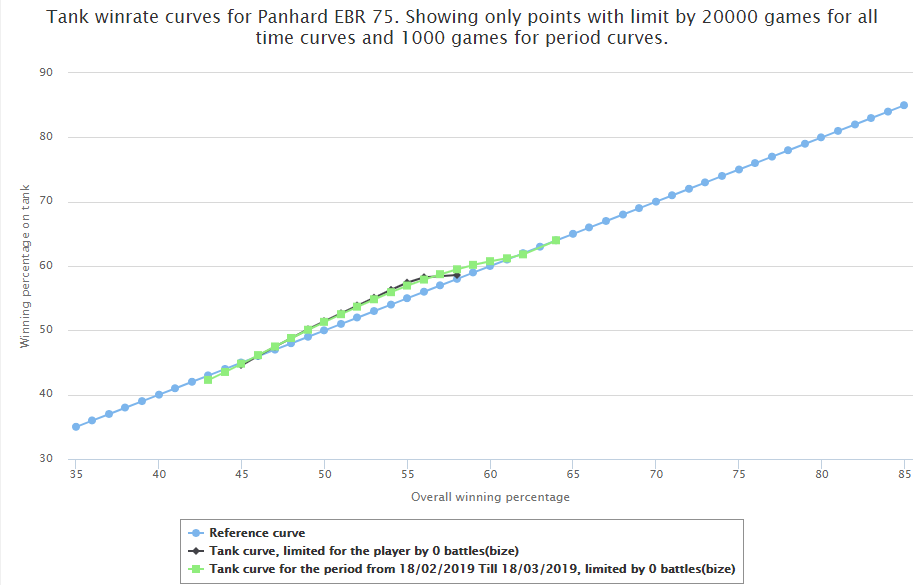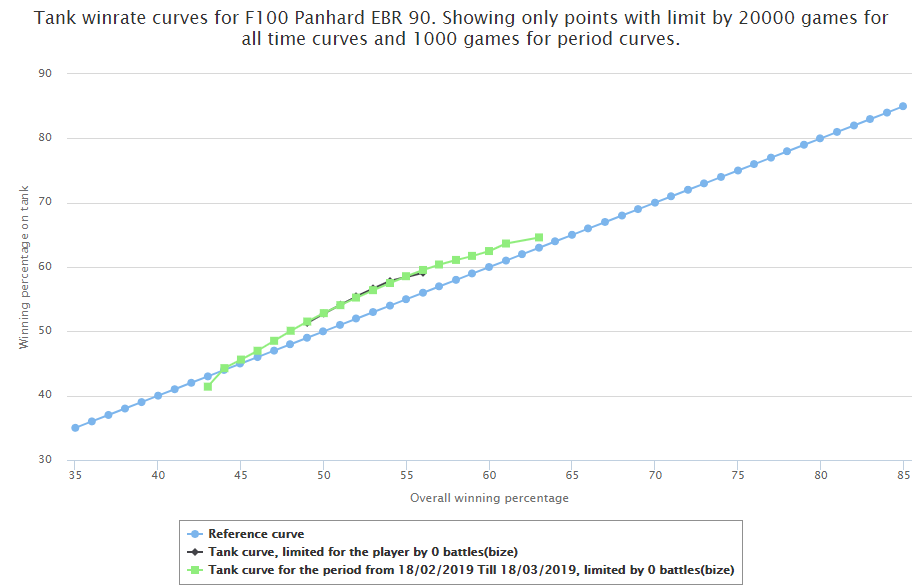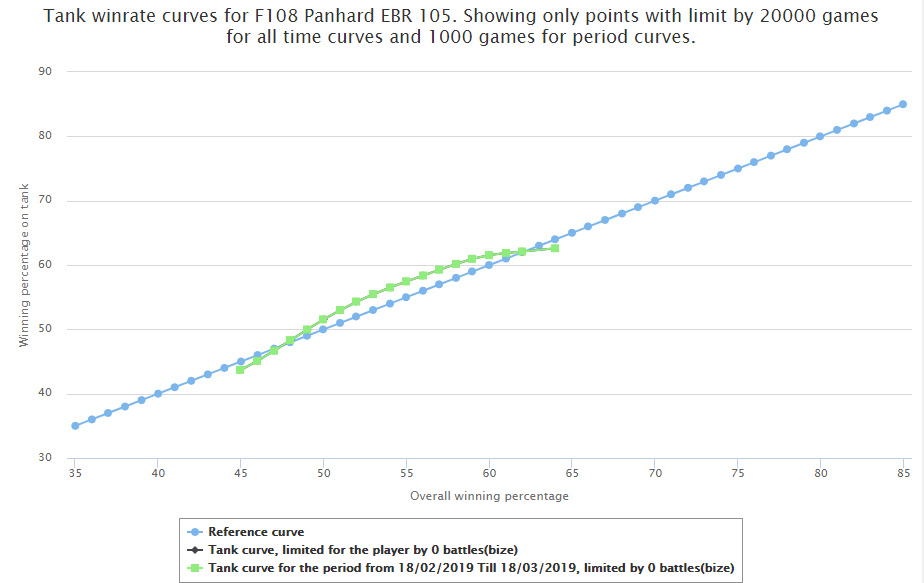 All of them are over performing to some extent, the most balanced ones seem to be the tier 6 AMD Panhard 178B and the tier 8 Lynx 6x6 while the the tier 9 EBR 90 is in it's own league of broken and grants it's players between 2 and 3.5 extra WR. Looking at these curves make it quite obvious that quite some tweaking needs to be done to balance these vehicles properly. However what's most depressing is that when you compare these curves to the normal LT's it's rather obvious how huge the gap is between the impact a standard LT have in the game compared to a wheeled vehicle and there ain't many exceptions apart from the  LT-432 and the AMX 13 57 which both happen to be premiums.
// SuedKAT
Edit regarding sample sizes:
SuedKAT, on 29 March 2019 - 12:24 PM, said:
Regarding sample size, these are the stats of LT's sorted by recent matches played in them:
https://www.noobmeter.com/tankStats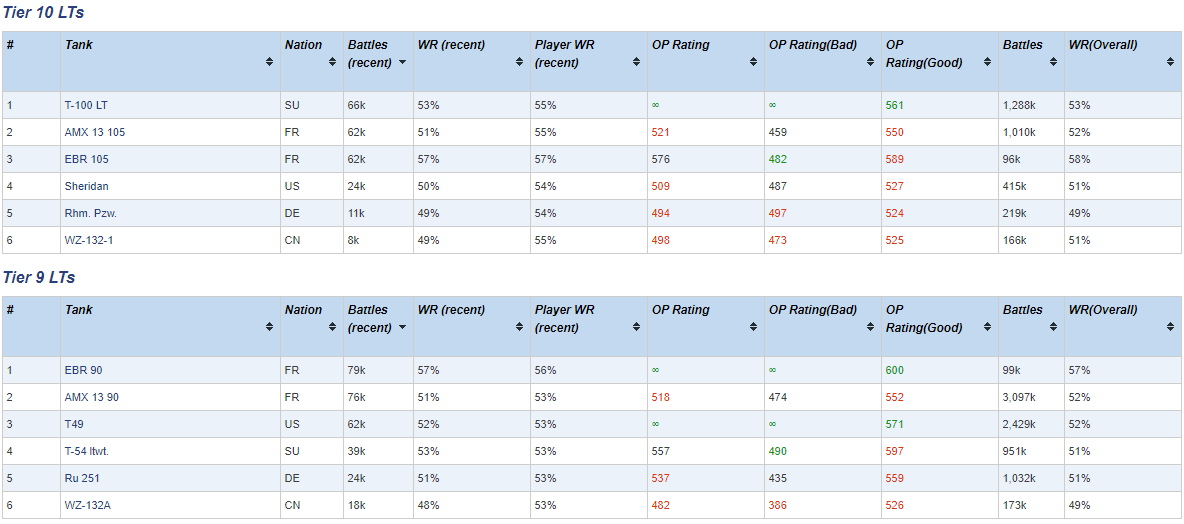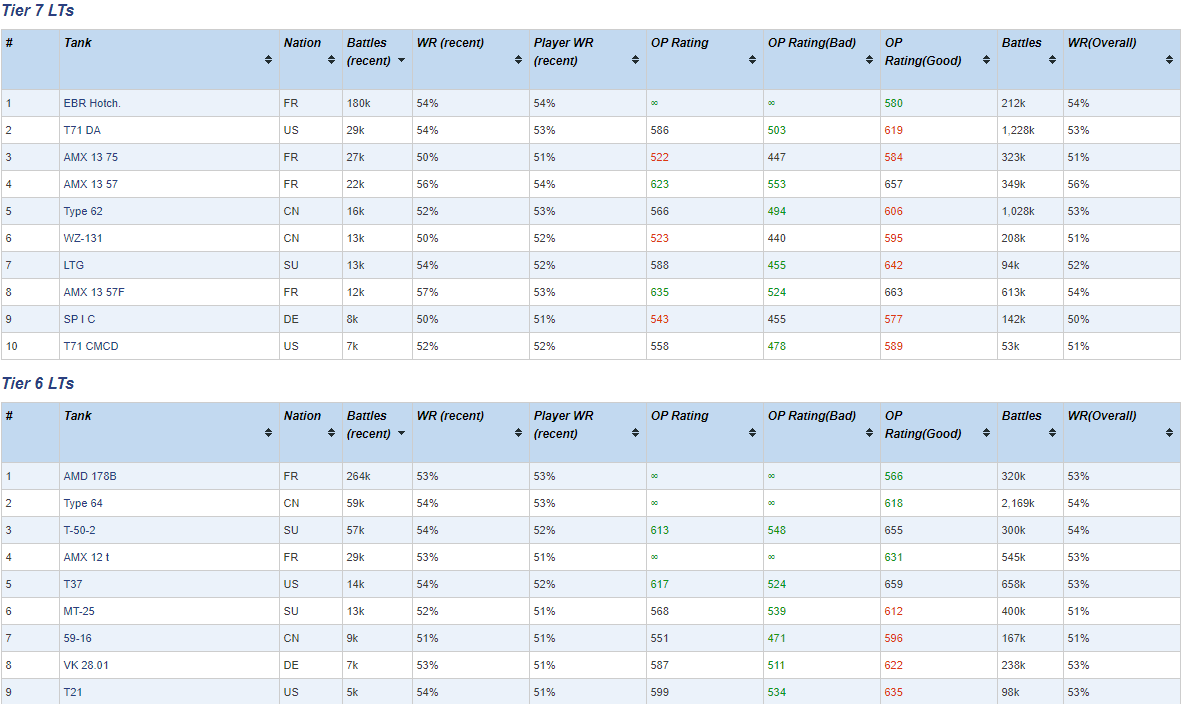 Apart from at tier 10 the WV's are the LTs that have been played the most by a very large margin, not a huge surprise there since it's a new line however if you also combine these numbers with the curves you have a huge amount of battles against a huge amount of different tanks and people from all different skill spectrum's. Sure the curves will of course adjust over time, that's what they are designed to do, however for comparison the Obj 268v4 was nerfed quite a bit and it's still after all this time above the reference line for 49%WR players and above. It's  rather unlikely that there will be huge adjustments in these curves over time especially since they display how all players at all skill levels perform and don't just show and overall WR. 
​
Edited by SuedKAT, 29 March 2019 - 12:25 PM.