badabum, on 07 May 2019 - 10:05 AM, said:
Something is off... https://worldoftanks.eu/en/news/general-news/may-2019-specials-sneak-peek/ 
 8-13 May: 
 Can you hear the trumpets and the drums already? A great parade is coming, with a prelude event, tons of discounts, and great missions as confetti!
HIGHLIGHT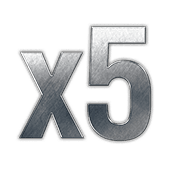 x5 XP on the first victory
I agree, I demounted a ****ton of equipment (it was cc 2.000 gold) to buy missing tier 10 tanks. I have 57 million now, and no discount like they said. Also last year there was a 10% discount to regular T8-T10 tanks for this special.