I am here to give big round of applause to WG, who make great efforts to include special players into this game more efficiently, taking great and brave measures.

 

 

We all know our special players had tremendous problems playing this game. They could not use armor, they could not aim, be fast, be brave, because of unfair players.

 

Then, WG came with first solution. Lets make heavy tanks that has tons of armor, without need to aim, so our special guys can just peek corners, should, and miss other players for 500-600 hp. Because aiming is overrated anyway. But that was not enough. Our special guys still wont be happy with this game. Cuz they still need something fast to play with, they will need faster gameplay too. And we need to keep them in game.  So, WG guys are again on top of their minds, came up with WHEELED vehicles. And they gave our special guys something they can run around map with rocket speed. But hey, some voice said, that will not be enough, they still need to make some damage in order to be happy in game. Ok, WG said, we will give them surgical precision of their guns. ''Still that wont be enough, because you need to aim those shoots, speed and precision are good, but now enough.'' – voice said from darkness. WG heads watching each other and thinking how to overcome this obstacle. YES! We will give them AUTO-AIM. Yes it was forbidden and it is still forbidden, but, in order to make our special players happy, we will partially legalize it. And that was it, our guys got  HOLY TRINITY – rocket speed, surgical precision and auto aim. Now they can finaly play something fast, get into fight, auto aim it, shoot, hit and run. Clap clap.

So, now we got good solution – either they can play heavy with armor and no need to aim, just peek and shoot, if you take shoot doesn't matter cuz you have tons of hp. And if you want to play something fast you now have wheeled vehicles.

 

And all of this is not problem guys. Our special guys still have big enemy in this game. Unicums and greats that are shooting gold to them. It is interesting though hit log from those kind of special players, they are all shooting gold too, but hey, it is not true, we are in first lines of battle trying to angle our amors and bad unicums are shooting us, from red lines of course.

 

So, beside those upper mentioned heavy and wheeled vehicles, after big round of applause for WG I propose new measures.

 

 

It should be forbidden for every player with 2k+ wn8 to shoot gold, and they also should get regular ammo nerfed. Armor, on the other side should get buffed + to give to bad players air strikes from frontline in random games, so they can share more happiness from sky. Arty should also get buffed, because it is shame to take 400,500,600 hp nerfed like this. Stun should get buffed again. Also, rep and med kits should not be reusable, and for unicums should be baned completely.  Option of SUPER REPORT should also be included, so bad players now can report unicums that are insulting them, causing them get insta chat banned, but restrict number of super reports to 3 per day only. At the very end, official game moto should be ''We play for fun not for stats''.

 

 

And that is my friends point where game is finaly balanced. Rainbow, flowers and allaround happiness  and orgasms will rule liberated WoT scene again, and power and sovereignty will be brought back to those of whom it was torn off brutally and shamelessly years ago.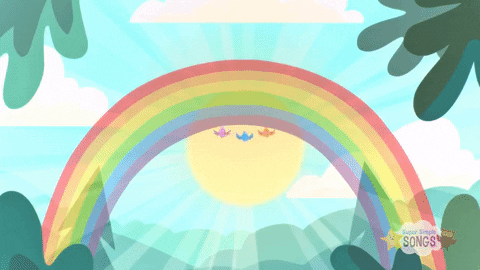 Edited by ralesm1989, 16 May 2019 - 05:11 PM.