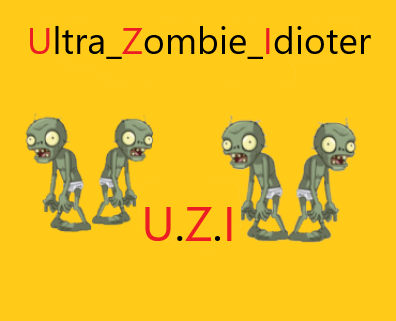 U_Z_I er en dansk klan.
Jo før vi bliver flere, jo før kan vi komme i gang.
Vi sigter mod at være aktive, og have det sjovt i alle aspekter af spillet, og derfor har vi brug for flere at have det sjovt med
Vi vil sigte mod at køre Stronghold 2 gange om ugen.
https://eu.wargaming.net/clans/wot/500176980/?utm_campaign=wot-portal&utm_medium=link&utm_source=clan-landing
Følgende skal være opfyldt ved ansøgning:
 
Man skal være minimum 18 år.
Man skal minimum have 4 stk. tier 8 kampvogne(arty tæller ikke med)
PR.på minimum 4000.
 
Vi har egen Team Speak, som vi forventer at medlemmerne bruger når de er online i World Of Tanks.
Lyder det som noget for dig

Så smid en ansøgning, du kan også skriv til ChimPanzerVogn eller keddedenstor ingame.
Edited by ChimPanzerVogn, 29 May 2019 - 10:52 PM.