Curious as there are many users of this forum with far more battles played than I have.
Currently my best crew is in my French LTs, though I'm not playing any regular lights at the moment (i.e. only playing premiums). It's also the most highly trained crew I've ever had, if I'm not mistaken.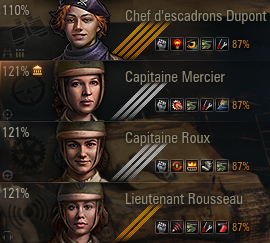 What's yours?
Edited by ExclamationMark, 27 June 2019 - 06:03 PM.