Episode 7 starts at the 19th of August with the introduction of the new FL personal reserves which you can earn in randoms (mission is available from 10 to 13 August) or buy with gold. The reserves give you 100% FL XP for 1 hour and you can acquire only 20 of those.
Episode 8 will start on the 16th of September.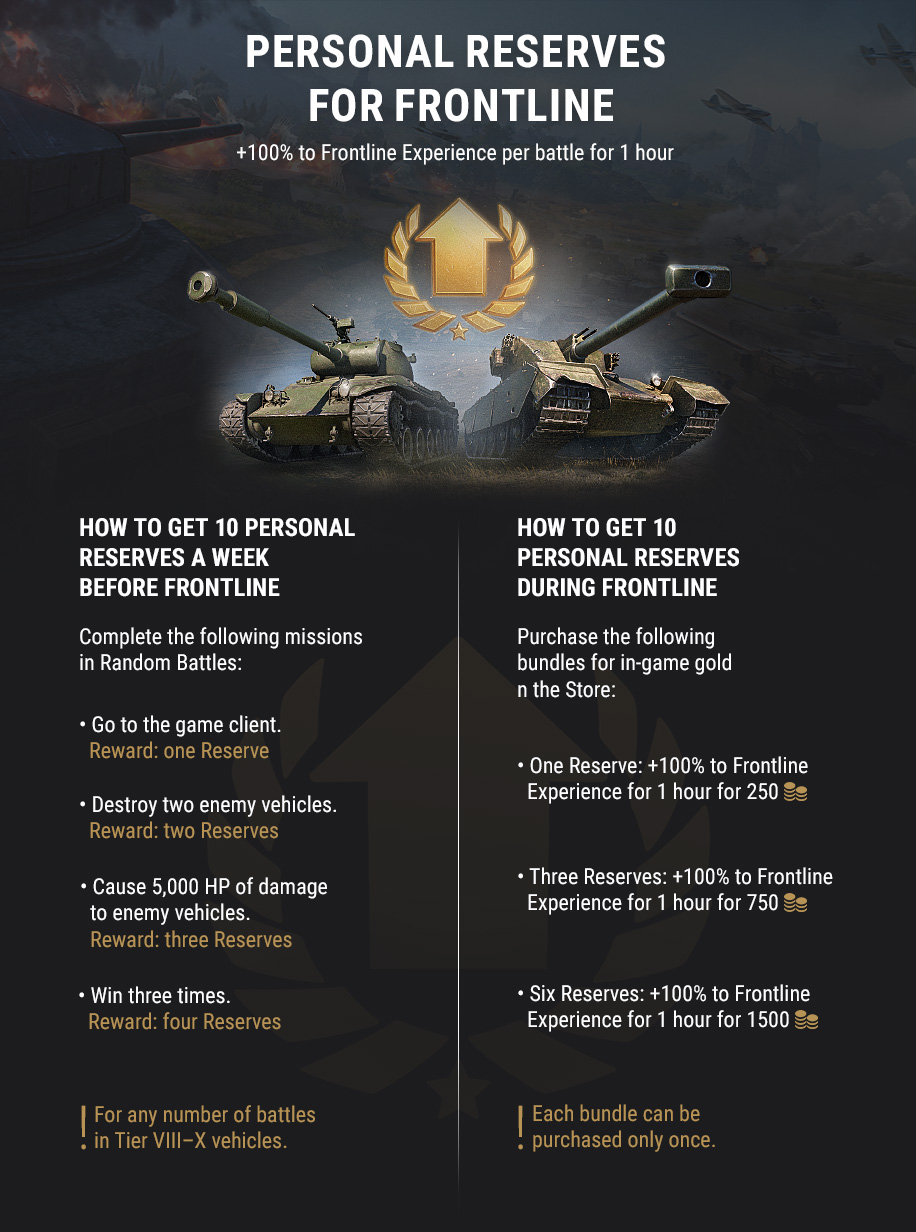 The respawn cooldown will be reduced form 30 seconds to 10 seconds.
Starting from the next episode you can exchange your prestige points for bonds or gold even if you have enough for a tank but you don't want any of them.
1 Prestige Point = 300 gold
1 Prestige Point = 100 bonds
Edited by XxKuzkina_MatxX, 09 August 2019 - 12:44 PM.