Jumping_Turtle, on 25 September 2019 - 10:19 AM, said:
He has to go in your Tortoise of course and later in the Turtle TD.
Quote
Guess I'm gonna slack off now when I have collected everything. Sorry team.
Curious. What emblems did you guys get. We got the angry looking Turtle for our tank, but what was your emblem ?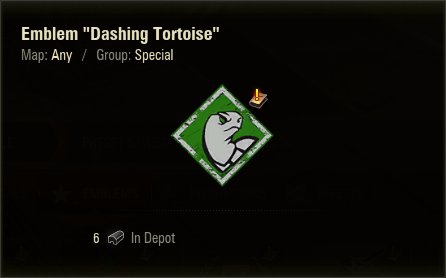 I'm guessing they get these?
Attached Files
icons.JPG 31.13K