I really like all moe stuff, and now that I am a litle bored I was asking myself which marks are best looking ones. All marks are nice, but some may seem sexier. Obviously as higher caliber better looking has a moe but taking in count the symbol of each nation I like french/british marks the most and my second choice would be American marks.
I am curious about which marks do most people prefer. You can vote 2 options if you want.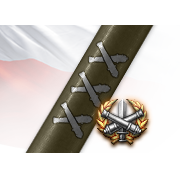 Edited by JOSEBA_PRIME, 12 October 2019 - 05:33 PM.