Over the past few weeks I've stared at the premium shop and felt as inspired to part with my money as the last time someone sent me an email promising me their cousin in Nigeria would triple my investment.
It started off with the Raumpanzer.
I've seen a couple in game. I'll be honest, I cannot see anything remotely appealing about this tank other than the gimmick. But someone in WG's marketing team clearly thought it was worth development time.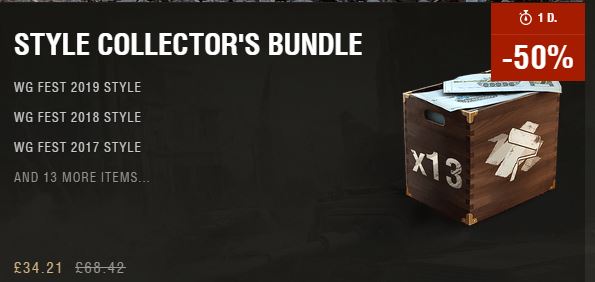 40 Euros for camo and 40 x5 missions. Camo is now almost given away free, and I can't remember the last time I saw a "naked" tank in a higher tier game. Maybe I'm not paying attention, but that's a lot of cash for something that's moveable between vehicles for free.
Finally, it was this appearing.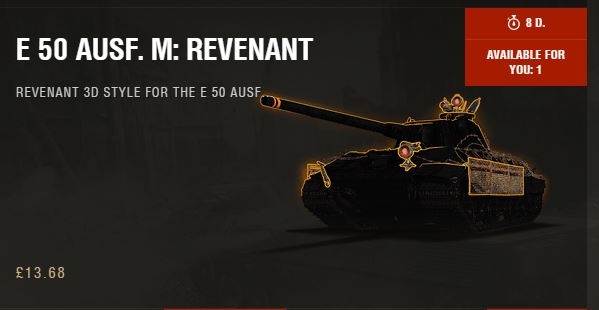 15 Euros to skin a sub-meta tank? If this floats your boat and you want to spend your money then great. But I'm not feeling it myself.
In my opinion these are significant prices for cosmetic items. I understand WG changed approach to tap into the Fortnite tactic of selling things that don't improve capability but just alter the look of the game for players. 
I know WG split the camo into small bundles which is good, but please, as the Xmas bundles approaches put some thought into them.
Don't just dangle the carrot of a "rare" OP tank. If I'm going to spend anything on the game I do it with the Xmas bundles as I get my years premium time, and gold and goodies (any tanks are a bonus for me).
This year, I hope they're not going to be filled with camo and skins.