here's my last 2 days experience, sumarized: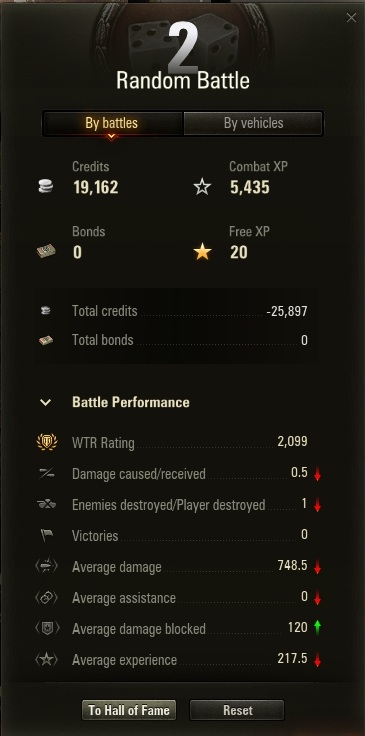 here's the deal: 2 lost games from the very begining of the gaming day - out it goes, because it's a Waste Of Time
no more braindead top tiers, with paralysed scouts, with bouncing the back of T-50-2 with a tier 9 gun, the L100 type for Panther II, no more 2 digits damage per shot games done with CGC as tier X SPG (as like 26 dmg), you lot can have it
why wasting precious time, when I can play another game with tanks?
why inflating my energy bill for endless streaks (by my available time) of lost games?
tank you (for nothing)
PS: I couldn't watch the QB's eulogy till the end, sorry lads, I had to rush the toilet to puke
PS2: I noticed that some moderator gave me some warning becasue,,, paycheck issues, for posting me battle results, those like 10 games, 2 wins... truth hurts, some more than others
Edited by _PAIN_KILLER_, 27 November 2019 - 08:13 PM.