So, I'm starting to think giving my KV-2 R camo skills instead of repair skills might have been a dumb idea so I was going to reset my crew until I saw this: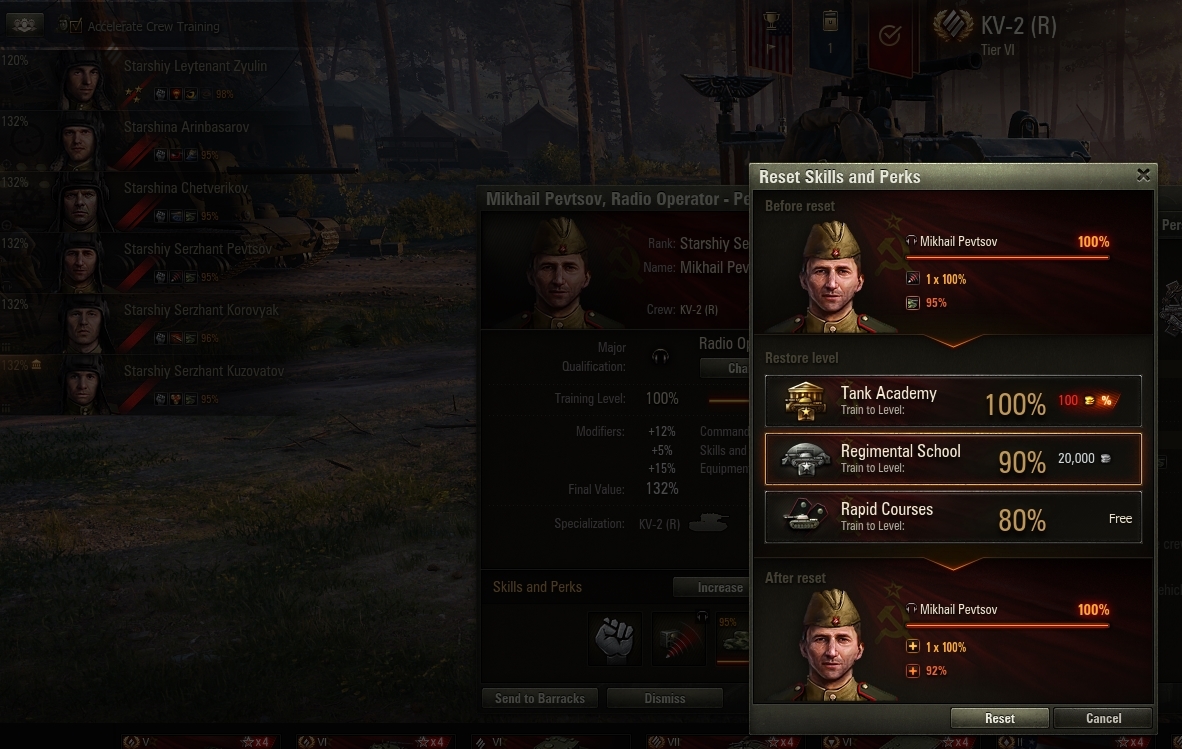 So, if I understand this correctly, does this mean the "Brother in Arms" skill that came with the KV-2 R crew will be removed? Cause it certainly looks like if I reset my crew they will be on their second skill when in reality they are on their third skill.
Or does count the BIA perk as non-resettable so it doesn't count in the panel?
Edited by RetroCh1cken, 30 November 2019 - 05:21 AM.