So I just saw that a couple of prem tanks are on sale so I looked around to see which ones were on sale and then I saw these 2.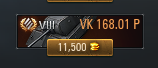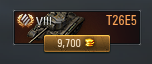 I could swear I haven't seen these 2 before, or well, at least the unskinned Mauerbrecher.
Don't tell me I'm actually losing my mind right now, I mean none seems to be in the premium store.