I'm not the kind of guy who cares about sharing my latest games or such but this one is special and waaaaay beyond my skill level, performance-wise.
Soooo....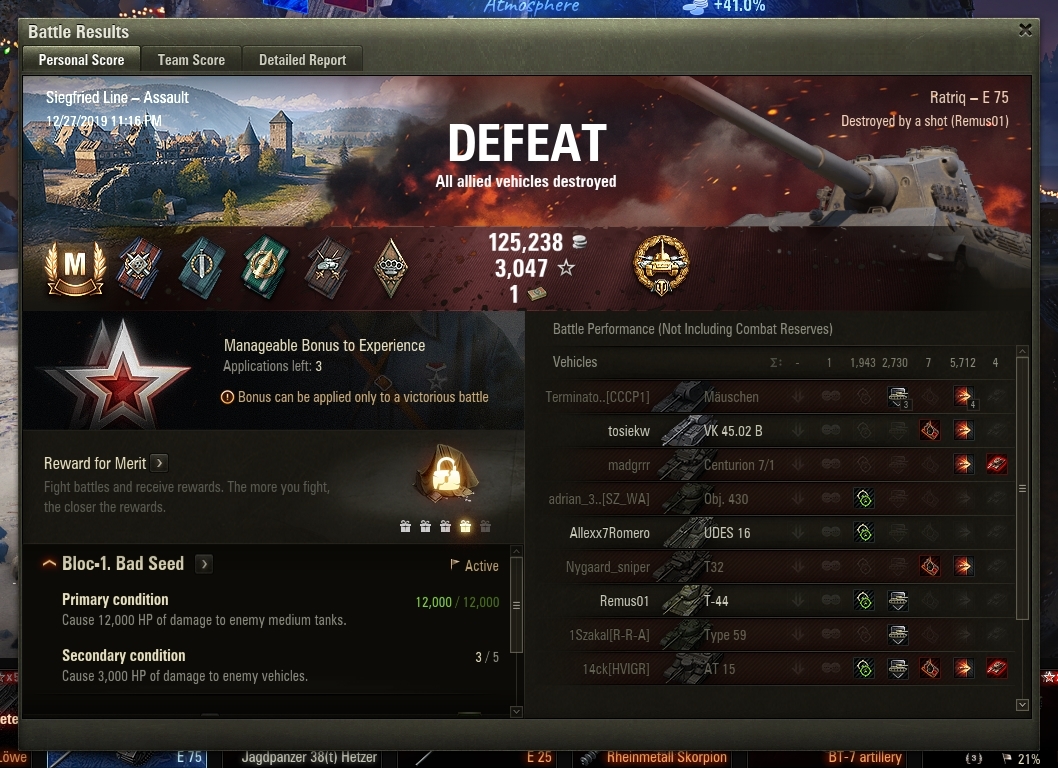 I mean I literally managed to first of, ace tank a tank which isn't max a tier 6, but
9
! Two, I managed to do almost 6k dmg, that's so much better than any game I've ever played, I record currently was about 3,4k and I just got the tank yesterday. I don't know how lucky I got but holy swiss cheese I love this tank, the E 75 is a beast, a literal
King
Tiger.
..So now when I've finally gotten this out of my system I'll go back to my little E 75.