Greetings,
 Some mods I have been working on to help those of us with difficulty seeing red/green and small print:
Just download the .wotmod file to your WorldofTanks>mods>(current version)> folder.
---
Dead or Injured Crew Damage Panel Icons
Shows a 'medic' icon over the dead/injured crewmember, good for those that cannot see the orange highlights well.
Download at:
---
UK/French Gun Barrel Marks for all nations
Uses the white stripe on all guns, easier to see than some of the smaller icons currently in the game.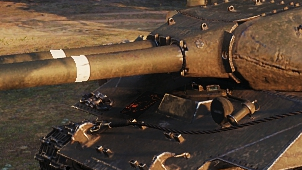 Download at:
---
Edited by FartsInTanksEU, 04 May 2020 - 11:09 PM.