1. I just can't grasp the WTR rating, guys, so please help me on this one.
Today i have played 2 battles in my Hellcat, and the WTR rating shows like this: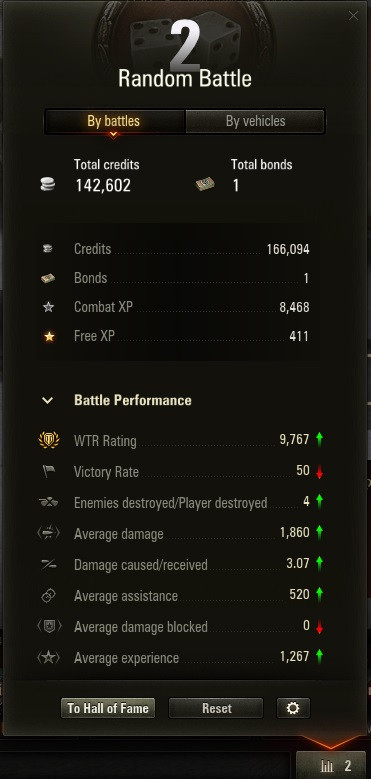 So, 9767 WTR, which i have no idea what it means, and it doesn't matter.
Thing is, when we go to the "By vehicles" tab, it shows a completely different WTR for the same session: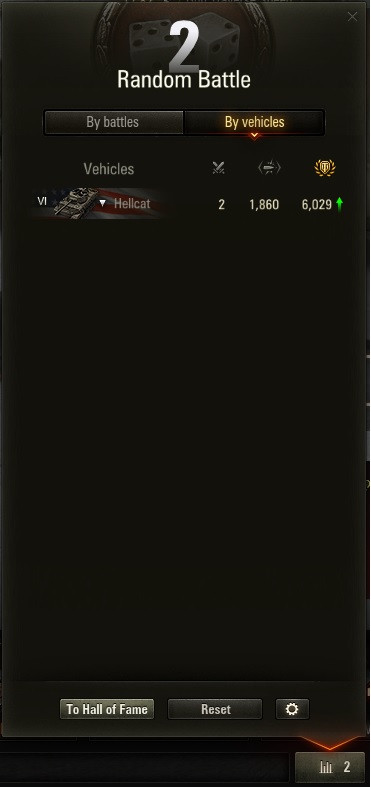 Right, 6029 WTR. 
OK.
But... how come? By vehicle, it's 6029, and by session it's 9767, when there were no battles fought in other vehicles. It just shows two completely different values for the same two battles. 
Just... HOW?!!! 
2. Lately, i was contemplating the idea of three-marking the Hellcat. I know i'm not good enough a player, but it's worth a try, so i thought why not.
But... first battle today goes like this: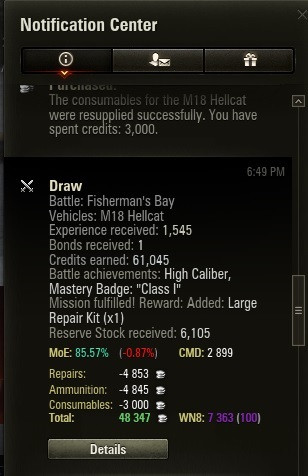 So 2899 combined damage, which is almost double than the requirement for 95%, yet, instead of rising a bit, i drop almost a whole point (0.87%) in MoE, just as you can see in the screenshot. Just... WTF?!!!