So you know that tank called FCM 50 t? Wouldn't be surprised if you've already forgotten about it. It got removed from the tech tree or well, being purchasable with gold and with money from the store ages ago, from my understanding, for being so bad/outdated.
Yeah.. that tank, they are selling it again.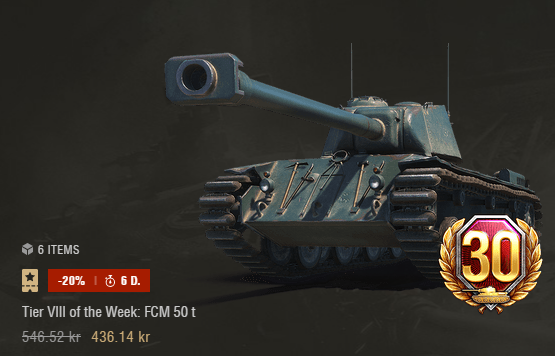 Personally, I had this tank, let me tell you, it's my most cursed tank I own, I perform abysmally in it and I easily sold it and here they are selling again after years of removal lol. Now I suppose it's some kind of novelty/collectors tank but yeah, I might not be the best of players, but I think we all can agree on this tank not being a good one.