= = [JOULE] NOW RECRUITING! = =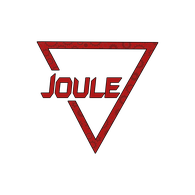 Clan: The JOULE Battallion [JOULE]
"In Alpha we trust!"
Italian & english speaking community (we welcome players that are able to understand english) gaming since 2017. Join our Discord server, benefit from mature enviroment, extra credits from skirmish battles, and have fun!
We actually organize every evening Platoons, Tier VI, VIII and X Skirmishes (with nice results I have to say). We landed in tier VIII clan war and now we need you for completing the tier X team!
Our average wn8 is around 1200, so we request you to be near that value. Anyway, each application will be evaluated by the recruiters.
*Be active!* Not everyday attendace is required (2 days a week are dedicated to farm), but everytime you login during the evening you're going to find someone who's organizing activities!
Are you aiming to increase your clan rank? We're also looking for officers, field commanders, diplomats and recruiters that wish to help us more than during normal battles;
Discord is very important! We publish announcements, keep in touch each other and voice chat during battles using this application, so be sure to be have a working microphone!
---
DIPLOMACY AND INFOS
Don't fear to ask, both simple questions or recruitment issues!
Text us using WoT ingame chat:
Text us using Discord private message:
- Satou-Matsuzaka#0355
Text us using Telegram:
- @LucasAlex9802
---
WHAT ARE YOU WAITING FOR?
JOIN US TODAY!