Well I've near to completed my model PzKpfw II Ausf. F.
The Ausf. F was developed in 1941. It had 35 mm front and 30mm side armour. With it'S 9.5t weight it reached a speed of 40Km/h. 233 where built.
I built this model out of a revell kit. The kit included a diorama base and 2 German infantry figues.
The tank its self is about 6,5cm long. A very fun build, good kit simple clear instructions.
Now all thats left for me to do is some finishing toutches on the tank and finishing the diorama base + the figues.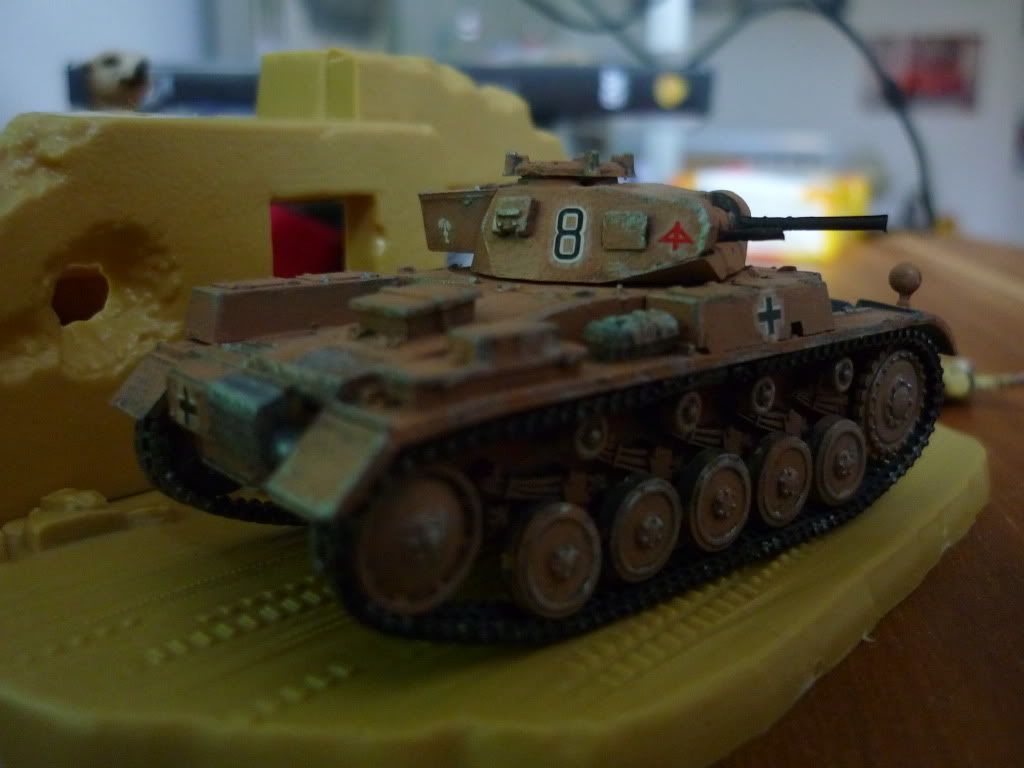 It's painted and marked as a vehicle used by the German African Corps.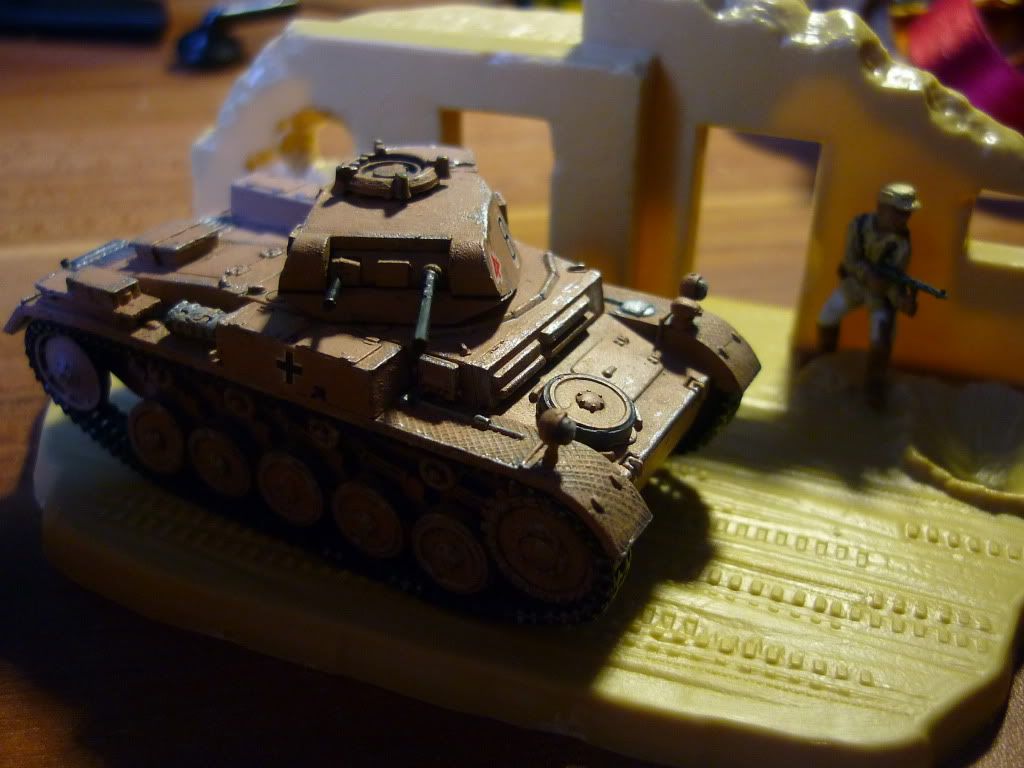 Thanks, and I might update when I've finished the diorama.